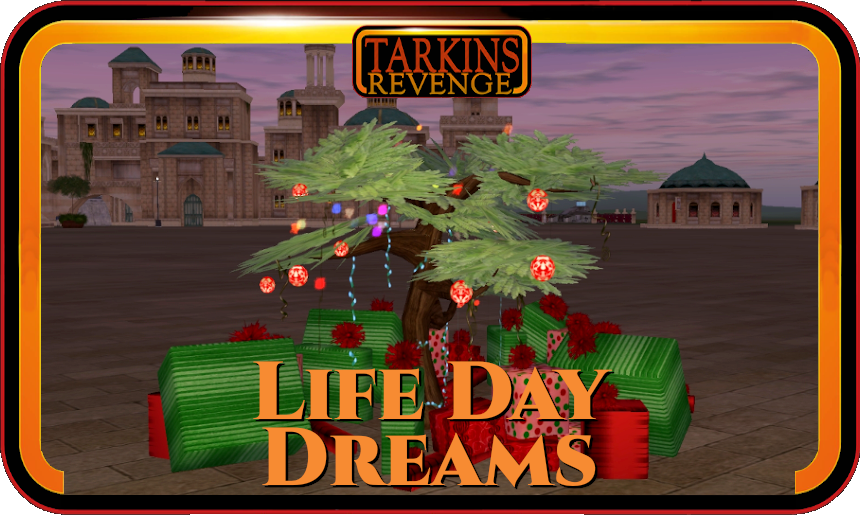 This event will go live on Saturday, December 14, at 12:00 Midnight US Central Time,
and end Wednesday, January 1st, at 11:59 PM. 
Happy Life Day!
You will find a decorated Life Day Tree just outside the Theed starport.  Each character may use the radial menu on the tree to claim a life day gift.  (Limit 5 gifts per account - deleting and recreating characters won't earn you more gifts).  
Along with your gift, you'll get a Mysterious Life Day Orb.  "Use" this orb to get taken on a dream-adventure, full of quests and surprises.  You may wish to get buffs before using the orb...
And now, the gifts:
2019 Ornament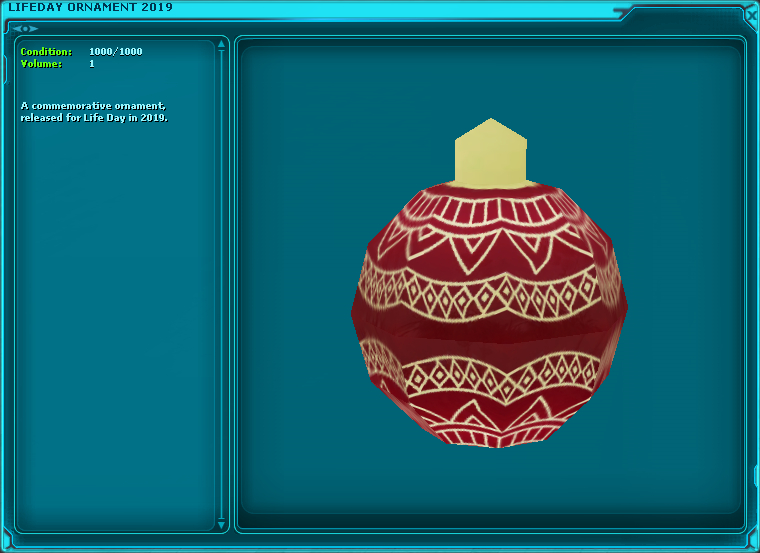 Life Day Tree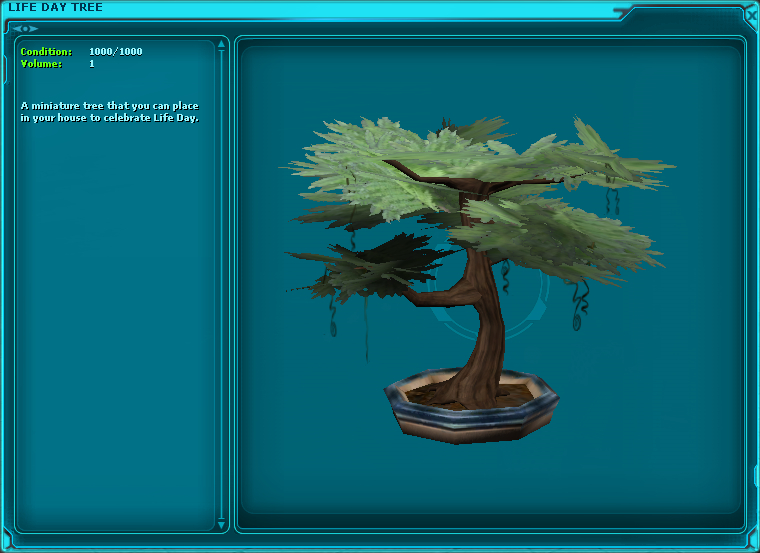 Home For The Holidays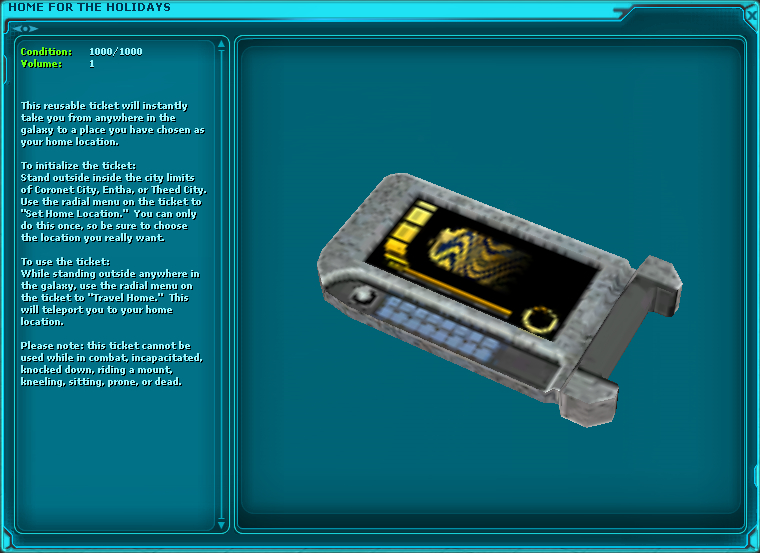 Chest of Holding Schematic (chest itself also pictured for reference)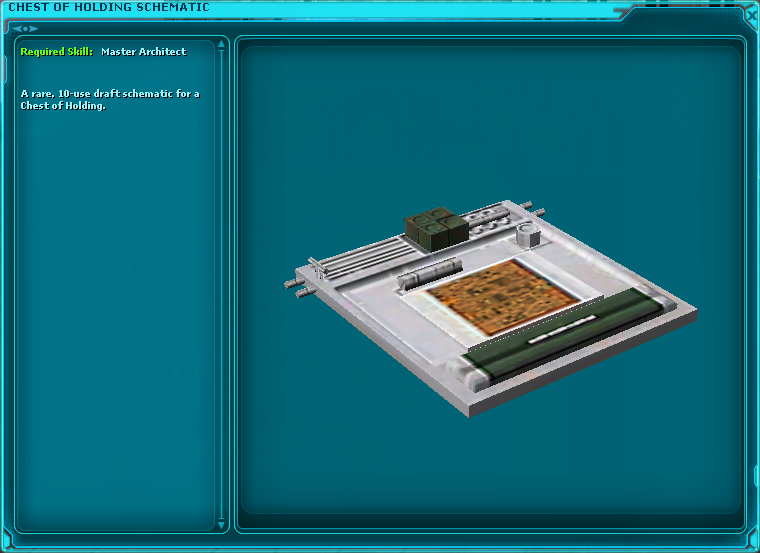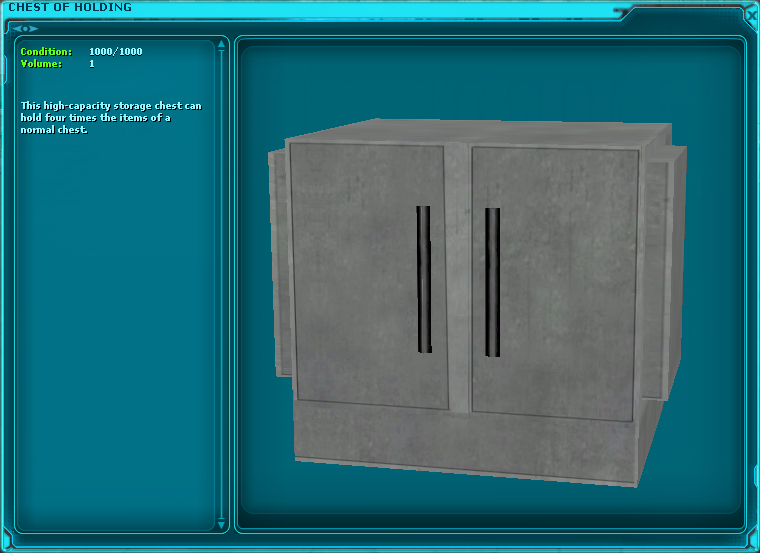 Life Day Celebration Painting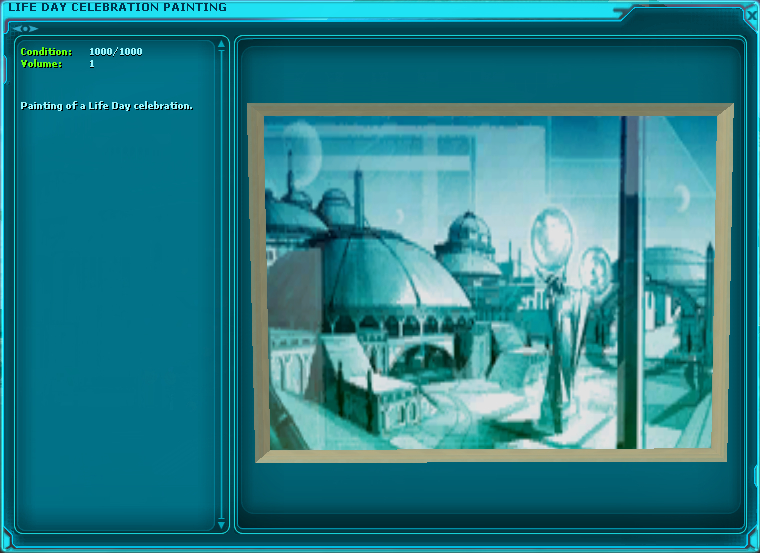 Wroshyr Tree Painting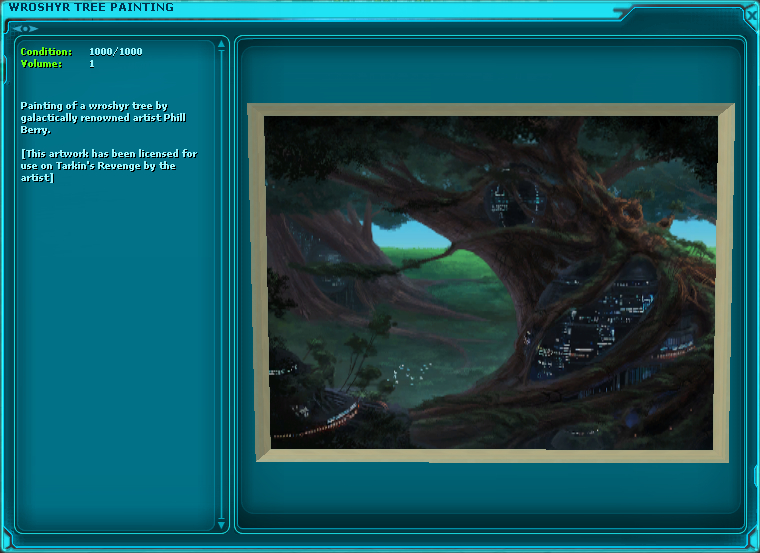 Skill Enhancement Attachment Recycler